Hello,
Thanks for your interest in the new Stealth Vac-Hanger Pro.
Extension training can be done at any time during the day. At which specific time depends on what works best for you… not unlike training for fitness.
Vacuum hanging is possible at high intensity for short duration sessions of up to one hour duration. Frequency would depend on your goals, dedication and lifestyle. Ideally you would train twice a day or at least once a day or even three times a week. The most important factor is consistency.
The accessory ADS belt system for All Day Stretching is ideal for low intensity long duration extension training. It can be set-up to wear under clothing during your normal daily activities for up to 5 hours or more at a stretch.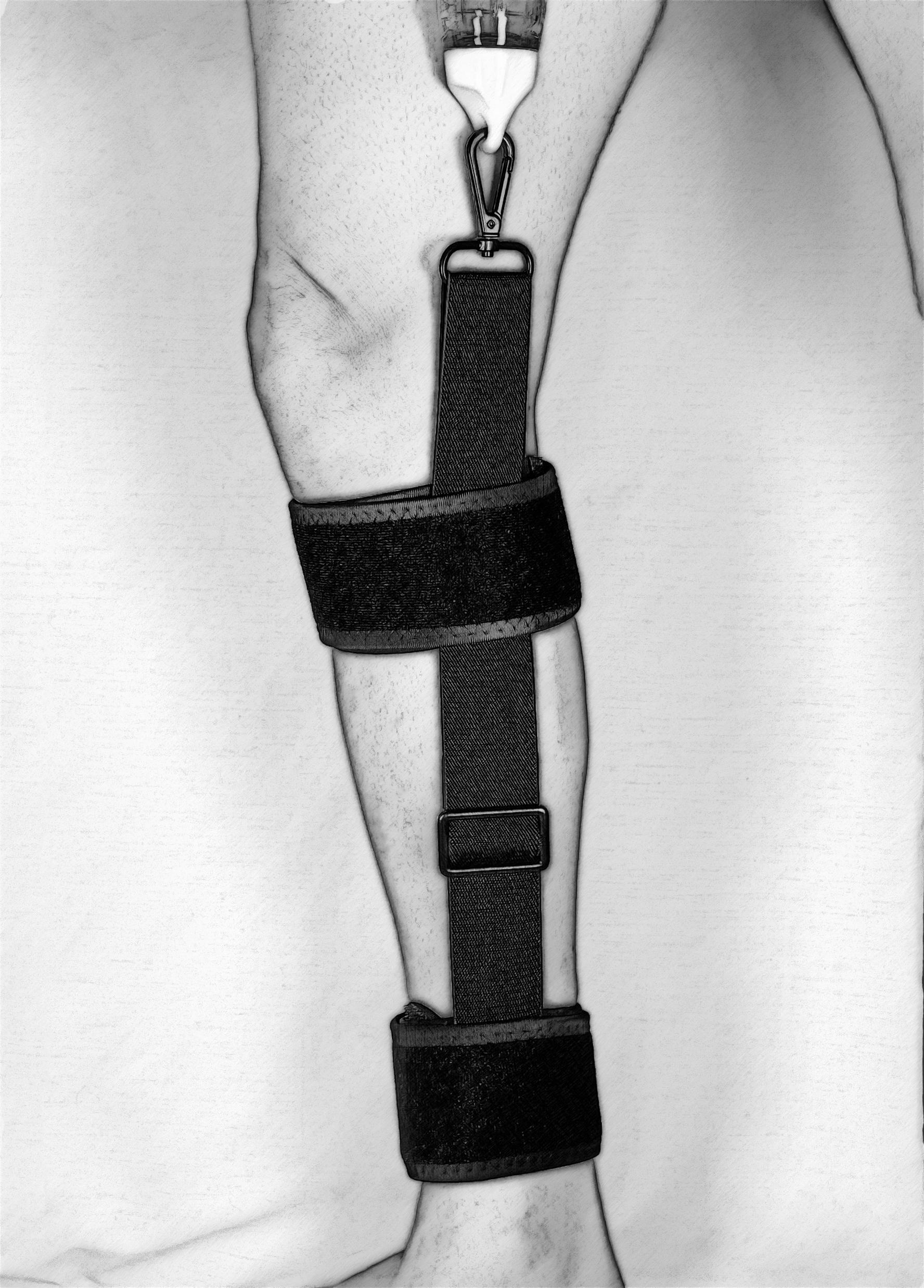 The parameters of the training routine would depend for the most part on your commitment and interest. I personally like to take a one month or more de-conditioning break after 3 months regular daily practice.
Results vary from individual to individual and are dependant on several factors such as age, body type, diet and nutrition, smoking and drinking habits, dedication and commitment to regular practice etc. It is well known in the PE community that some guys gain fast and easy while other "hard gainers" are slower to respond. However, 1/2″ gain in 4 to 6 months is not unusual with many guys claiming 2″ length gains after years of dedicated training.
The kit include a selection of suspension belts for a variety of attachment methods for hanging weight. The kit also includes a traction cord for attachment to suitable anchor point such as a door handle or bed post with digital scale for measuring the equivalent weight under suspension…
Safely hanging weight from the penis for size gains requires intelligent use with respect to the proper set-up and listening to feedback from the body in the form of sensations. The biggest risk to vacuum hanging is blister formation due to improper set-up and/or over aggressive pursuit of more weight for faster gains.
When the principal of Stealth "Glans-Lock™ is applied the risk of blisters are practically eliminated with a cement like bond between the glans and Chamber walls which effectively prevents cavitation, or formation of an air pocket within the chamber, which is the leading cause of blisters.
Safety is insured when the primary aim is to coax gains by inducing a sustained mild to medium state of fatigue or condition of plasticity for effective cellular remodelling. Risk becomes a factor when safety is ignored with blind pursuit of heavier weights for higher intensity irrespective of feedback from the body that would indicate otherwise.
The kit includes an in-depth user manual with beginners template/routine logbook which covers all your questions in detail.
Here are some photo of the product in use…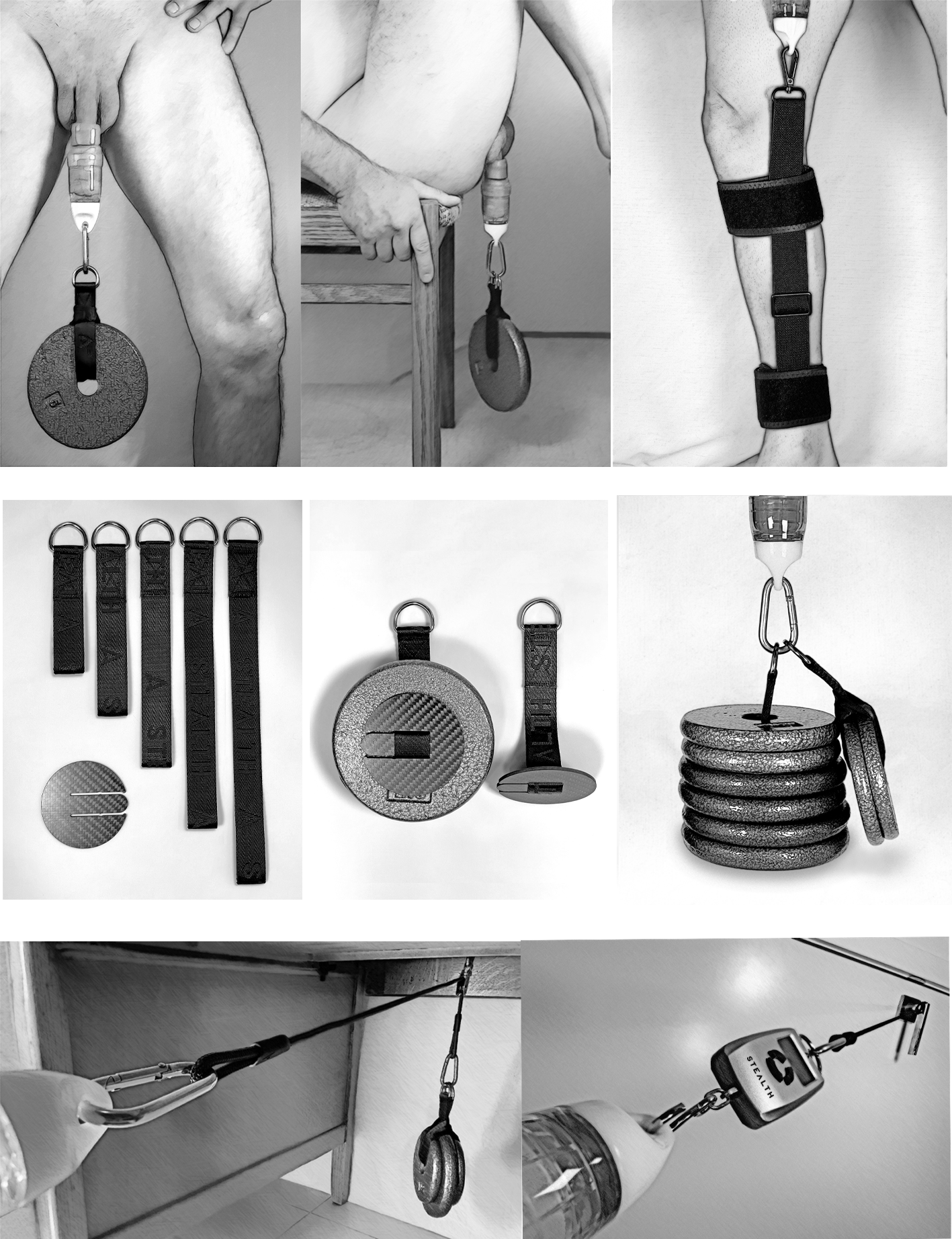 Please note that the accessory ADS belt system is a separate $65 purchase with ankle, knee and waist belts for down the leg, around the waist and over the shoulder for low intensity/long duration extension training. All other components that are seen in the pics are included with the kit.